COEX BUBBLE
HIGH-SPEED/HIGH-OUTPUT, IN-LINE COEXTRUSION
The COEX BUBBLE line is a cast co-extrusion system with up to 4 extruders. It processes PP, LDPE, TIE and Nylon PA6 pellets to produce high-performance, symmetrically structured (ABCDCBA+ABCDCBA), multilayer Air Bubble film.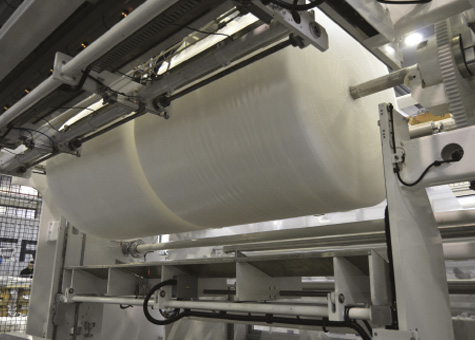 POWER BUBBLE
HIGH-SPEED/HIGH-OUTPUT, IN-LINE MONO-EXTRUSION
Thanks to its power and flexibility, the line produces a wide range of bubble wrap films. Starting from an appropriate formulation of LDPE pellets blended with HDPE, PP, LLDPE and mLLDPE, the universal single-screw extruder produces high-performance, low thickness materials.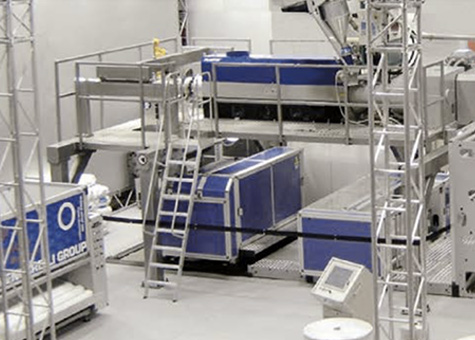 MAC BUBBLE
HIGH-SPEED/HIGH-OUTPUT, OFF-LINE PROCESSING
MAC BUBBLE is a traditional off-line system that processes LDPE film rolls for high-output Air Bubble film production. A thermoforming process laminates two individual films using Teflon-coated cylinders heated by a diathermic oil circuit connected to electric heating units.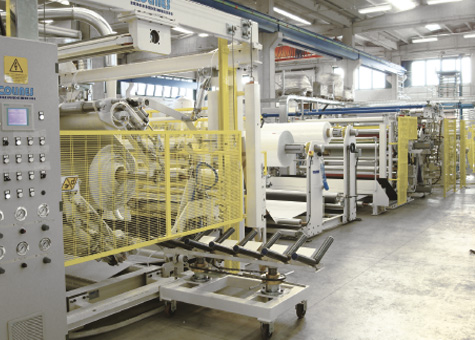 RP/RP PLUS
CORELESS REWINDER
The RP machine is a fully automatic rewinder that produces coreless mini-reels, (max. diameter up to 60 mm) of plastic film. It is the perfect choice for entering retail markets wrap (hardware stores, superstores, DIY, etc.).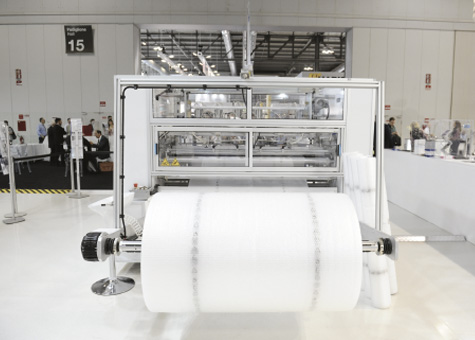 MAX ONE
CONVERTING MACHINE
BAG-MAKING AND SHEETER MACHINE WITH NEEDLE STAKING
The MAX ONE machine produces various sizes and types of envelopes, bags, sheets, tubulars and sleeves, starting from reels of Air Bubble (even laminated) film and PE-foam.